As a Director are you looking for something that's different and unique? Simplicity Student Travel has the perfect way for you to showcase your group's talent!.
Your performing groups will have a unique opportunity to enhance their cruise experience in two different ways. Your group can enjoy a fun, non-adjudicated performance on-board the ship or at one of the many exciting Ports of Call. You may also want to participate in a festival program and have an adjudicated performance and clinic on-board the ship for an additional fee. It is the most highly respected music festival on the seas!
Whether you wish to experience the thrill of performing on board a beautiful ship from the fleets of the "Largest Cruise Lines in the World" or just enjoy the fun ship experience, our "expert cruise representatives" will work with your group leader to insure that your cruise lives up to all your expectations.
We can offer you departure ports all around the country, including Port Canaveral, Jacksonville, Miami, Tampa, New Orleans, Galveston and Los Angeles (to name a few). And your cruise will take you to exotic Ports of Call including: Nassau, Freeport, Half Moon Cay, Key West, Cozumel, Playa Del Carmen, Grand Caymen, Ocho Rios, and many more.
The on-board accommodations and amenities will leave your group with memories that last a lifetime.
To bring more excitement to your experience, add one of our top destinations like Universal Studios, or Walt Disney World before or following your cruise!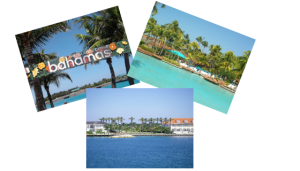 Do you already have a quote from another travel company, that's okay.
Let us give you something to compare it to. Contact Lori for a quote!!!