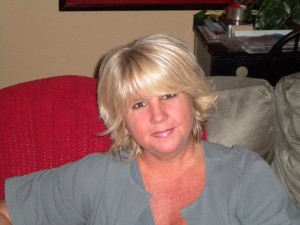 First of all, thank you for visiting Simplicity Student Travel's website!!! If you are here you're probably thinking about planning a Senior Class Trip. There are many companies out there to choose from and they all have stories on how they came to be, so here's mine.
After moving from Pennsylvania to the Orlando area in 1982, I immediately started working in the Tourism Industry. I quickly secured my first job as a Manager of a Concierge desk in Kissimmee. I was there for seven years and gained a great deal of knowledge. I found Concierge work very rewarding because it's all about exceeding expectations and guest service, and "that is" and always will be "extremely" important to me. After many years as a Concierge I changed fields and began a new career as a Sales Representative for a hotel chain on International Drive. After 2 years of learning the ins and outs I moved to Lake County where I continued my career as a Sales Manager for The Lakeside Inn. Though rewarding, the career change was very different because I wasn't dealing with guests, but vendors.
After many years on both sides of the fence, I started working in the Student Travel Industry. I can honestly say, I found my true calling and luckily my 28 years of experience paid off!!! After working as Tour Guide first, I gained the tools that would later help me as I moved into the sales side of planning student travel. After 9 years as an Account Executive I began to run the Senior Class Department. With all the experience gained I knew what I needed to do…manage and own "Simplicity Student Travel"!
At Simplicity I can make the best decisions for my clients, always remembering the golden rule "do unto others and you'd like done unto yourself". If I myself would not stay at a particular hotel or in a specific area then why would I expect my clients too? My clients become my friends, friends that I respect and admire year after year and trip after trip! Seriously, "you name it" and if it can be done – look no further! When traveling with Simplicity I love the end results, happy travelers!!!!