Let Simplicity Student Travel take your ensemble to an outstanding performance venue in Orlando including many programs at the Walt Disney World® Resort & Universal Orlando® Resort. The travel experts at Simplicity Student Travel will work with you to meet both your performance and curriculum objectives to provide you a performance trip like none other.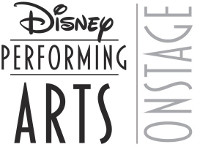 Disney's Performing Arts OnStage
Disney Performing Arts OnStage at the Walt Disney World® Resort offers youth groups unique opportunities both in performance and learning. Bands, Choruses and Orchestras will have an opportunity to perform in one of Disney's theme parks in front of thousands of spectators as well as participate in workshops hosted by Disney professionals. Imagine your group taking center stage for approximately 20 minutes at select locations in the Walt Disney World® Resort. You can also make your tour the ultimate educational experience by scheduling workshops taught by Disney professionals. These workshops have been recognized by the National Association for Music Education. Participants will gain exposure to different teaching styles, interpretations and musical techniques.
Disney Youth Education Series
Transport your students into a world of education, Disney-style, within the magical setting of the Disney Parks that showcases how valuable principles learned in your classroom make exciting things happen every day at the Disney attractions. Taught by expert Disney facilitators, Disney Youth Education Series programs are offered in four disciplines – Liberal Arts, Leadership Development, Environmental Studies and Applied Sciences. These hands-on courses increase learning desire, encourage students to reach their potential and demonstrate the importance of teamwork, all in a unique setting that combines the classroom with the real world. Your group will remember and build upon these hands-on adventures for years to come.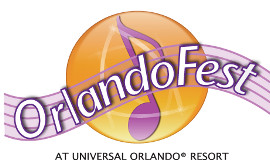 OrlandoFest at Universal Orlando® Resort
OrlandoFest at Universal Orlando® Resort is Orlando's newest and most exciting festival and is open to middle, junior high and high school concert bands, jazz ensembles, marching (parade) bands, orchestras, choirs and auxiliary units. Held at Universal Orlando® Resort in the spring, the festival includes a workshop with a nationally known panel of judges who provide you with positive feedback and an evaluation of each group. After each concert performance, a judging panel member will conduct a clinic with the intent of instructing each ensemble to produce more effective results. After the workshop and performance, your group will have an option to go to Universal Studios Orlando® or Universal's Islands of Adventure®. An awards ceremony will follow. This festival provides your students with great memories that are sure to be cherished for many years to come.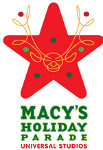 Universal's Macy's Holiday Parade™
Bring your group to Universal Studios® and celebrate the spirit of the season in the colorful Macy's Holiday Parade™. This is a unique opportunity for your group to perform alongside incredible balloons and floats brought in from the annual Macy's Thanksgiving Day Parade® in New York City. Your group will entertain park guests alongside Universal theme park characters, stilt walkers, jugglers, a host of other performers, and Santa Claus himself.
Select Nights in December.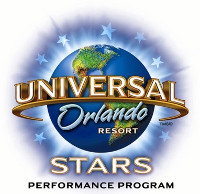 Universal STARS Performance Program
Hit the right note with your students in band, orchestra, choir, dance ensembles or other performing groups by taking them
to Universal Orlando® Resort for a STARS Performance Program.
They'll be rewarded with a pitch-perfect  educational experience and the chance to explore two jaw-dropping theme parks. At Universal, learning and fun are always in perfect harmony.
Universal elements and all related indicia TM & © 2024 Universal Studios. All rights reserved.
Do you already have a quote from another travel company, that's okay.
Let us give you something to compare it to. Contact Lori for a quote!!!